The Places You'll Go!
Focal Point Publishing's six neighborhood magazines canvas the South Lincoln area. To narrow your focus, check out our neighborhood map below.
---
Coverage Map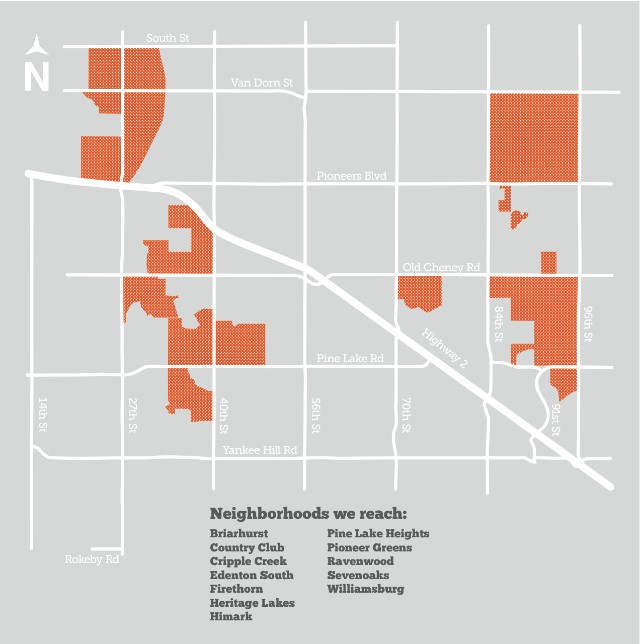 Make an Impression
When you advertise with Focal Point Publishing, your message is delivered directly into your audience's home. See just how many households you'll reach:
COUNTRY CLUB: 2,400 homes
SOUTH LINCOLN: 4,385 homes
FIRETHORN: 600 homes
WILLIAMSBURG: 420 homes
---
Get Started Today
Looks like just the audience you were searching for? Click to start advertising with Focal Point.